Recycling & Trash Collection

---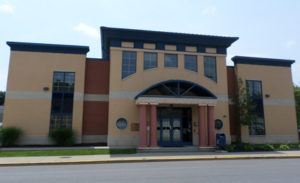 TRASH COLLECTION INFORMATION
Our trash company Valley Waste Service, Inc. (724-843-9373) does NOT pick up Televisions and Tires. No one is permitted to put their trash out until 5:00 pm one day prior to pick up. All trash MUST be in garbage cans with lids. Trash bags must be tied with no rips on the bag.
2023 Valley Waste Collection Schedule
Businesses and multi-family buildings MUST have dumpsters and pick-up service.  All trash must be inside the dumpster.
412 331 4050 Option 6
Ordinance Officer
Pennsylvania Resources Council will be having a Traveling Glass Recycling Bin. Click here for information
All electronic items can be disposed of through Haul Away
TVs electronics, tires, furniture, residential/commercial cleanouts - any type of clean-up
Call for pricing details.
Haul Away
Ed Wilkens
724 216 3496
Information on Hard to Recycle Items in Southwestern Pennsylvania
Contact Pennsylvania Resources Council by calling 412-488-7490 x1 or ClickHere
---